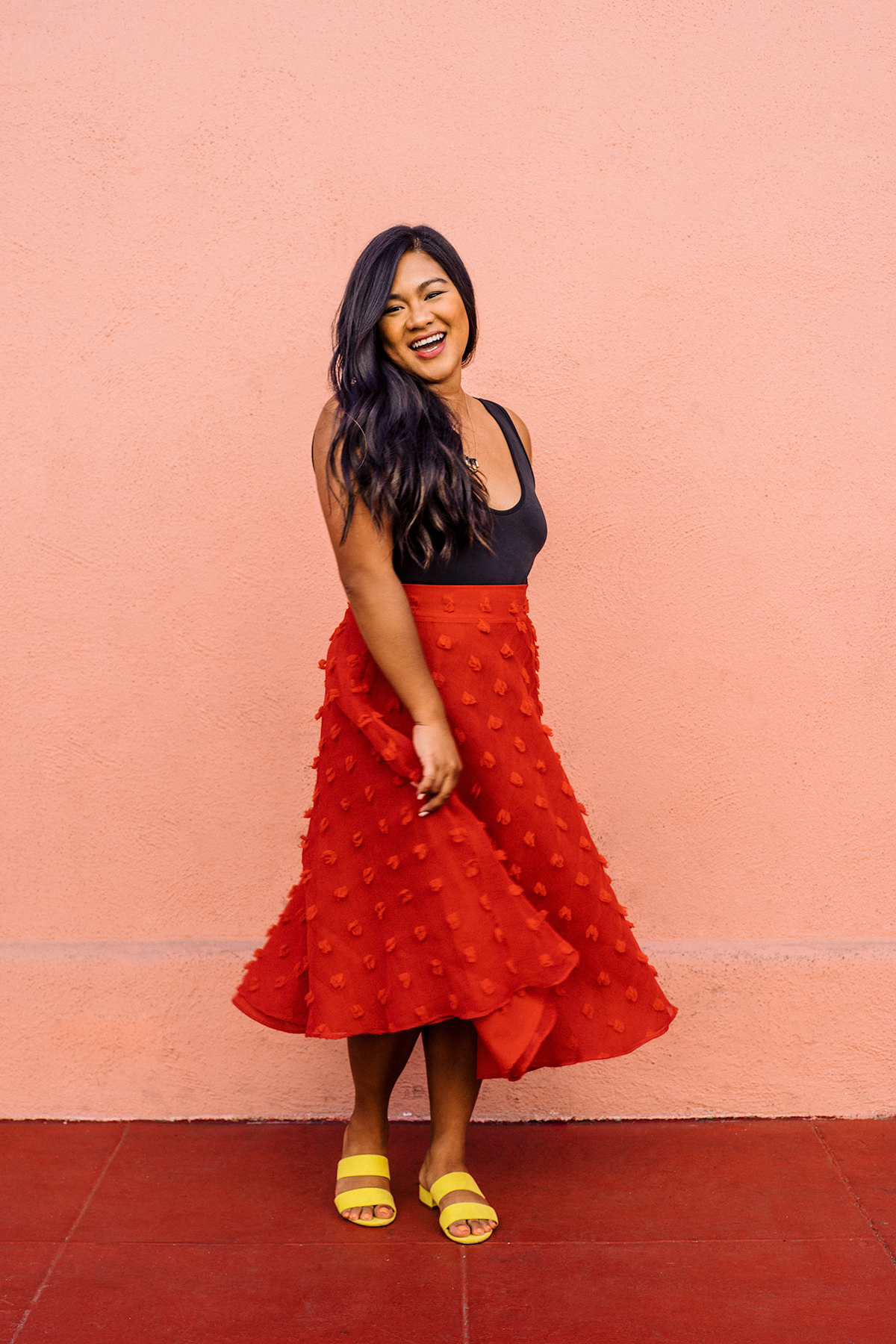 Aesthetically, I tend to sway towards candid, colorful and and well composed images. The three C's! (I'm a nerd for acronyms). Candid images are more than just people laughing. Its the moment in between big moments too. That nervous sigh before the bride walks down the isle, a groom holding back his tears, sisters crying in the corner during the vows, the sleepy flower girl during the ceremony, and everything else that make you feel the feels. All that stuff. The real feels. If you don't notice already, I enjoy the story a color could say. Or a group of colors even. Give me lush, green trees, that dessert sunset, an epic mural downtown, that yellow suit you think you can't pull off, or that bright orange dress you've been dying to rock. Give em! Lastly, being mindful of composition is the part of photography that simply comes with experience. In weddings especially, a moment is presented in-front of me, and I hope to be ready to find the best angle for light and everything else that captures the moment's essence. There is so much involved before your day, and I do my part to make sure I am prepared to show up and be the artist you invited to your wedding day!
I would like to think that I am more the personable type than the professional type. Don't get me wrong, I am professional in all the ways I need to be. But, artistry is more for the heart driven interactions. Fortunately, my work calls for authenticity. And most people that are attracted towards my work are the kind that are passionate and deeply devoted to the marriage part of their wedding. The heartfelt, the non-pretentious, deep, fun, and real parts. In simple terms, I love unapologetic types of love. Actually, anything unapologetically true, real and raw. So, please don't judge me if shed a few tears or laugh as loud as your sister, or dance with your whole bridal party during your wedding. Yeah, I'll be that girl!
If you care enough to read this long ass story and don't care enough to sing out loud in the car while in traffic, defy what traditions say, or laugh so hard you pee your pants, we just might become friends. Even better, collaborators for some awesome photos!
© 2023 Laarne Palec