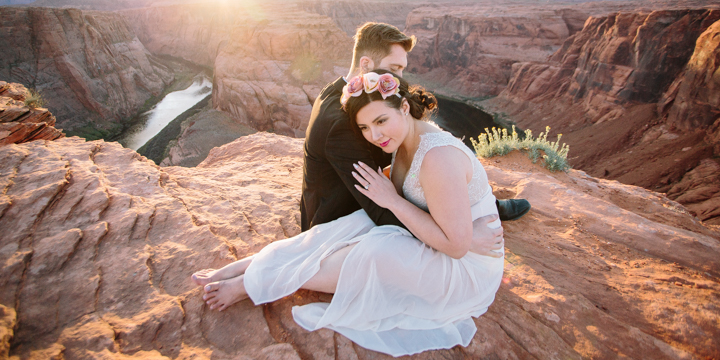 Ok seriously though? Can I just say how absolutely amazing Laarne Palec is? My husband and I valued photography very much, but were also on a tight budget. We needed to figure out where to allocate what funds, but I cried at the idea of having shitty Craigslist quality photography done of our wedding reception. I knew it was a once-in-a-lifetime (if you're lucky) event to photograph, but at the same time we couldn't fathom spending $8k+ on photography (with ONE shooter) then feeding our guests In N Out burgers (they had locally grown grass-fed steak named Betsy, MooMoo, and Lily. I hand picked them out to be brought out back.) If I can close my eyes and wish for a photographer with a customized perfect style/skill, a fair price, and well, a ridiculously fun personality, Laarne is it. I can't recommend them enough to any SoCal brides. She is SO talented, so funny, so sweet, and just. Well. I just spent an hour crying in my car looking through our photos. CRYING! I am now reliving moments that passed too quickly, and also experiencing details I never got to see because we were so busy! Laarne love, we adore you SO much. Thank you a MILLION.
Vivian & Ryan
---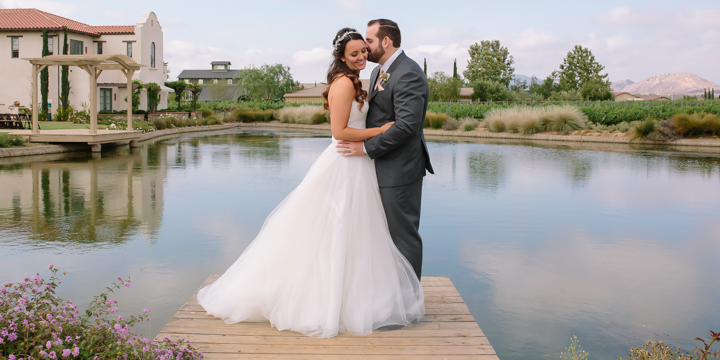 Laarne was everything I ever wanted out of my wedding photographer and more. She has the most bubbly and outgoing personality yet has a calm about her that will ease your nerves on the big day! Laarne was available to talk and ease any concerns I had from the year in advance that I hired her all the way through our big day, which you will learn is not common with many wedding vendors. On the day of my wedding, Laarne showed up with her lovely assistant and went to work right away taking photos of lovely little details that I had no idea she had done till I saw my pictures! She also knew how important our 3 dogs are so she expertly coerced them in t behaving enough for us to get some truly fantastic shots! Laarne and her assistant also took gorgeous portrait shots of the bridal party so that they they can remember how gorgeous they all looked too! Laarne photographs in a truly artistic and candid way, for instance she captured this shot of my father about to cry with my mothers hand resting now on his arm, it was such a special and intimate moment that she captured, upon seeing it brought tears to my eyes. Our shots as a couple, even though were posed and instructed, look so natural and romantic. They are nothing like the wedding photos I've seen I've my friends weddings whose usually look like cheesy glamour shots. The reactions I got from our friends and family upon showing them our album were "wow these look like they are from a bridal magazine". I couldn't have hoped for a better compliment! Laarne's photos are ones that you will wants to look at 5, 10, 15 years in to your marriage and remember that feeling of that special day. They will evoke the feelings and emotions from your wedding and that is what you will really don't ever want to forget. Thank you Laarne for giving me this beautiful everlasting window in to the happiest day of my life!
Ania & Jon
---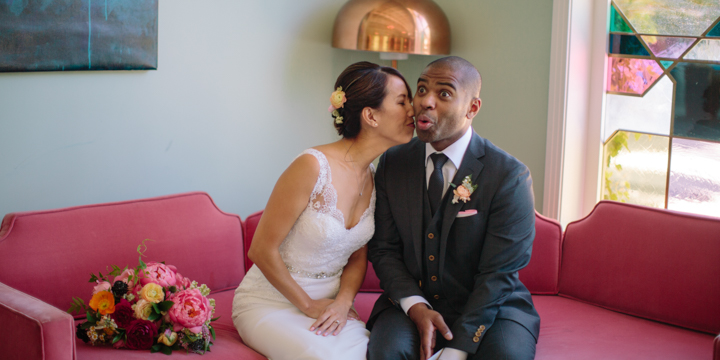 It was a pleasure working with Laarne and her team. There is no other photographer we would have rather had shoot our wedding. We received several compliments on Laarne's fun attitude. She and her team were a perfect fit for our family and friends! My husband and I hardly noticed Laarne and the other photographers throughout the night; as they were all able to remain inconspicuous! The shots they got were incredible and gave us wonderful memories that will last a lifetime.
Stacie & Mike
---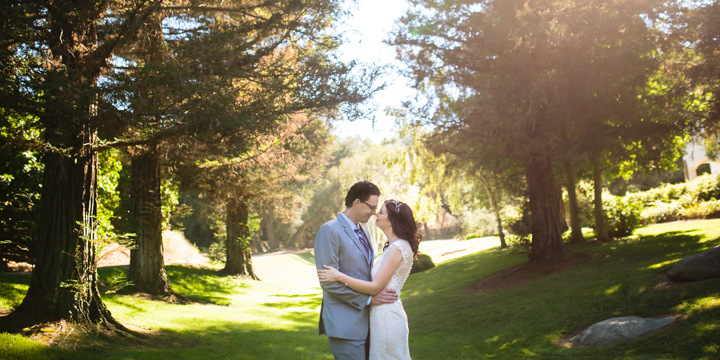 Choosing Laarne as our photographer was hands-down one of the best wedding decisions I made. First of all, she's really fun to hang out with. This is a definite plus since your photographer will be with you throughout your entire wedding day. Second, the photos she took were AMAZING. They far exceeded my expectations, and I used to be a professional photographer myself. I know how tough the job can be. She rocked it. Third, we got our pictures back in three weeks! That's super fast for peak-season wedding photography. So basically, Laarne is awesome and you should book her immediately :)
Amber & Paul
---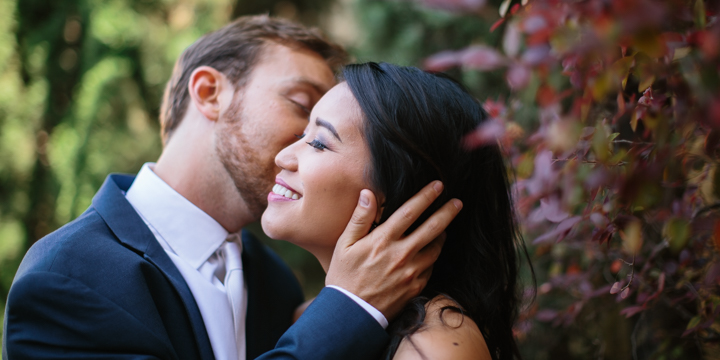 Laarne is amazing! She and her team were amazing to work with - they made our engagement session and wedding so FUN. She is full of energy. She knows how to step in and capture moments, and also knows when to fade in the background and allow things to naturally unfold. All of my family and friends were super impressed with the photos - as was I! Her turnaround time was also great, we received our photos within about a month! I give Laarne my highest recommendation!
Danielle & Simon
---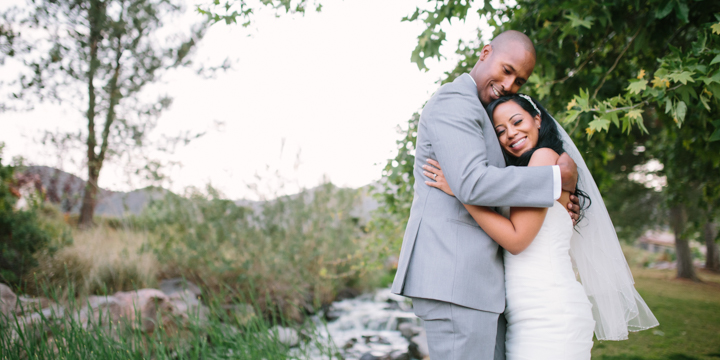 Laarne was amazing to work with! She did both our engagement photos as well as our wedding photos. She's extremely professional, personable and a joy to be around, its clear that she truly loves what she does. Everyone at my wedding had nothing but positive reflections of their experience with Laarne and her team. She made us all feel so comfortable and relaxed, just like hanging out with a friend. I have every intention to use her for my maternity photos when the time comes! I absolutely love my photos, every time I look at them, it takes me back to how wonderful my wedding day was. It was one of the best investments I've made. Many of my friends who are brides and mommies to be have expressed wanting to use Laarne for their upcoming events not only based upon the quality of my photos but their encounters with her during my wedding. I highly recommend Laarne, she truly came through and captured so many incredible moments that I will cherish forever.
Aurora & Malcolm
---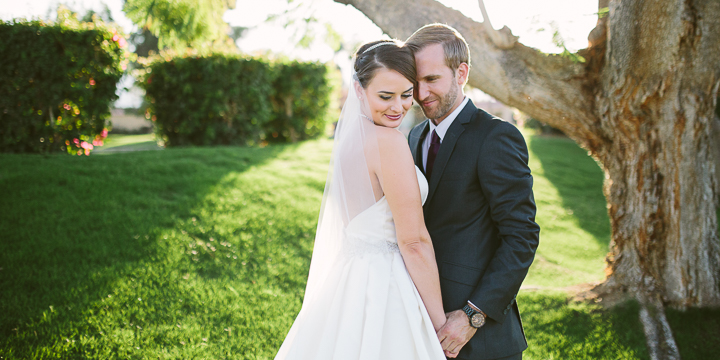 "I get this ridiculously huge smile on my face when I think about the amazing photos Laarne took for our engagement session & wedding day. First of all, Laarne is such an amazing & happy person that you can't help but feel comfortable and joyful being around her. She also has the distinguishing gift of capturing the essence of a moment. It's a detail that I always knew I wanted, but didn't truly know how much I appreciated until I saw our photos. Laarne is incredibly talented at preserving all the special moments & turning them into a beautiful memories that you can cherish forever. It is amazing to get to relive the joy of your special day over and over again. Every time I look back at our wedding photos I am so thankful that we chose Laarne and would do it 1,000 times over!"
Rachel & Josiah
---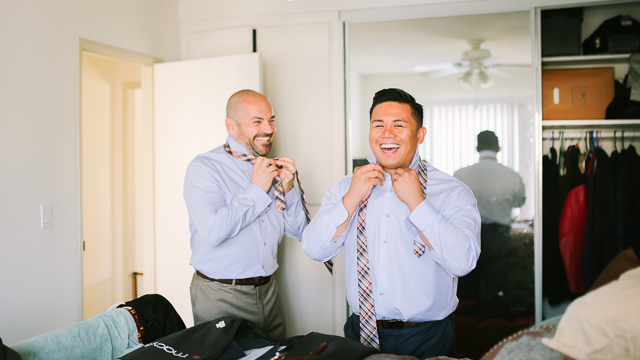 "When we started the wedding planning process, I already knew that I wanted to ask Laarne to do our wedding pictures. I've followed her work on-line and I love how light, airy and effortless her photos were. In person, Laarne was such a fun, friendly, and lighthearted person. We asked her to capture the spirit of our wedding which was all about celebration and love and she did exactly that plus more! She was very professional too. She made us feel comfortable, specially me who doesn't really like having my pictures taken. She made it so easy and effortless. Laarne really took the time to remind us to enjoy and be present in our wedding by not being intrusive or overbearing. We are so thankful for Laarne would definitely ask her to capture more of the memories my family and I will have in the future."
Neal & Ronnie
---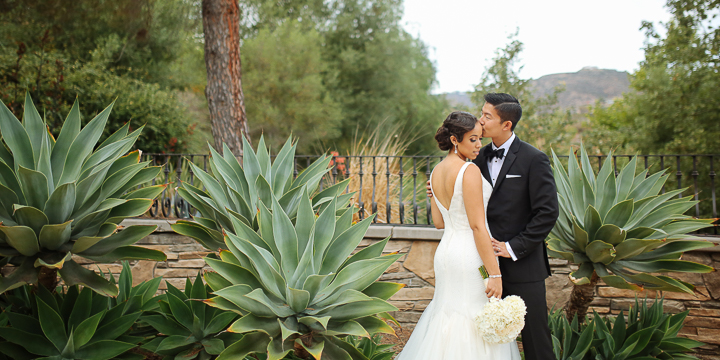 "My fiancé and I absolutely loved working with Laarne for our engagement session! We were nervous beforehand because neither of us have done a photo shoot together, but Laarne made us feel so comfortable. Laarne captured our personalities and our love for each other so well! She was very efficient too. She had so many great ideas and locations picked to take pictures. I would recommend her to everyone I know!"
Summer & Jonathon
---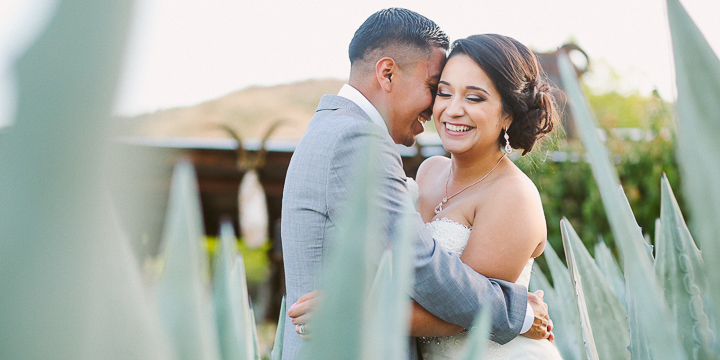 "As soon as we got engaged we knew that we wanted a great photographer, a photographer that would capture our love and the moments that we might have missed in our special day. Laarne did just that and much much more! When we found Laarne we were really excited, we saw her work on Facebook and fell in love. Her work was amazing and exactly what we were looking for. When we first met it seemed as if we have known each other for years. We loved her enthusiasm and passion towards photography and life, especially weddings! After seeing our engagement pictures we were so excited for our wedding and could not imagine how great our wedding pictures were going to be. When we received the first pictures of our wedding we loved loved loved them! All of our family and friends commented on how great our photographer was. Everyone loved Laarne's energy and enthusiasm. We love how we can relive every emotion felt that day with just looking at the pictures. Thank you so much Laarne!!! ❤️❤️❤️"
Jazmin & Amirari
---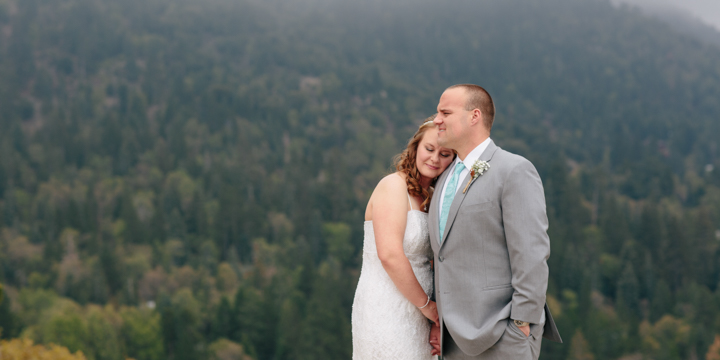 Laarne was a joy to work with! She made us feel very comfortable during our engagement and wedding photos. She took her time and made sure everything was perfect. She even climbed a waterfall with us to a spot that was near and dear to our hearts. She truly went the extra mile to give us pictures we will cherish forever! Thank you Laarne!
Erin & Dan
---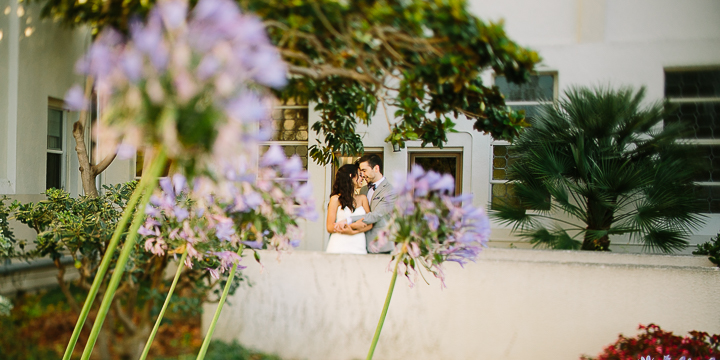 "My wife and I were lucky to have Laarne for three occasions – our engagement photos, wedding photos, and 'rock the dress' photos. She was always thorough, professional, and very excited to work with us. Her photography style is natural and incredibly beautiful. If you're on the fence about who to book for your photo needs, look no further – Laarne will do an amazing job and smile and laugh behind the camera as much as the people in front of the camera…"
Lauren & Rigi
---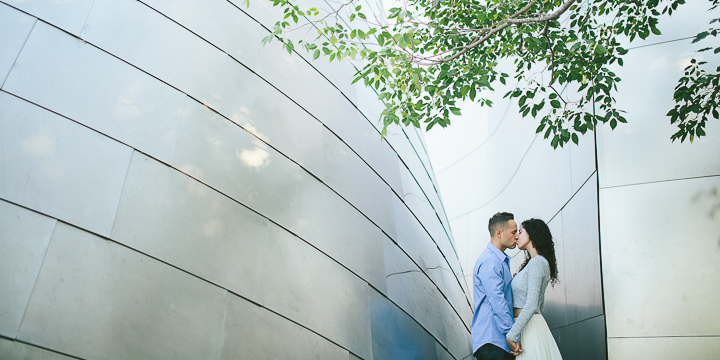 "Laarne is amazing at what she does . We are so pleased with our engagement pictures, every single photo she took of us was breath taking. When we first started our session we didn't know how to pose. Laarne knew exactly how to make us comfortable and has the best creative direction! We had so much fun and we absolutely love our engagement photo! Thank you Laarne for making this such a special engagement session for us"
Janette & Troy
---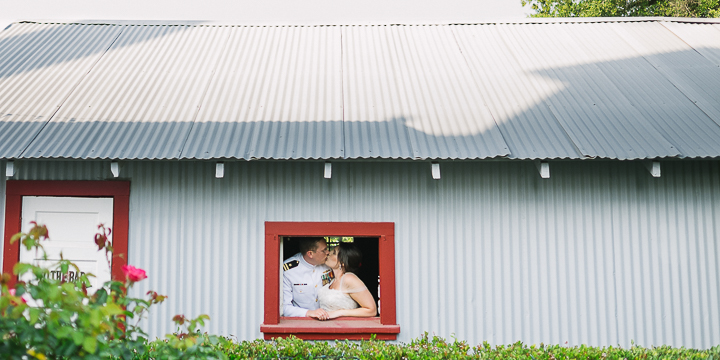 "We could not be happier with my photos taken by Laarne of One Light Photos! In our pre-wedding consultation, we gave Laarne an idea of the type of photo that we wanted to have taken on our wedding and she completely delivered! She was able to capture the beauty of our wedding along with all of the tidbits of the reception. If we had it to do over again, we would definitely go with here again."
Laura & Foster
---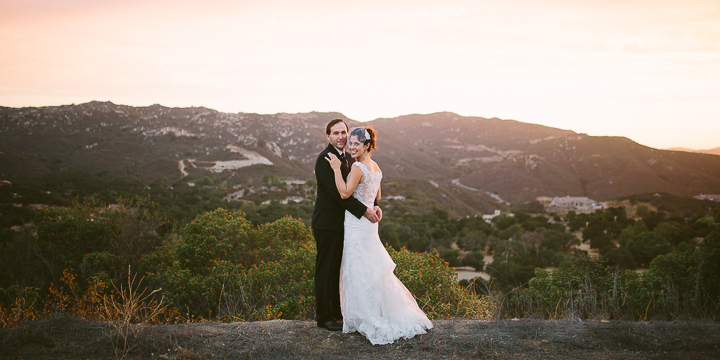 "Laarne rocks! After my husband and I got back from our honeymoon we (I) decided that I wanted just a few (lots) more pictures in my gorgeous dress with the Man of my Dreams. A close friend recommended One Light and I cannot express how awesome the whole session was. Laarne scouted out some really great areas I didn't even know existed and helped create (literally) picture perfect settings. Her creativity and warm nature put us at ease and had us laughing right away. At first my husband was a little camera shy but she helped us both relax and thoroughly enjoy every part of it – by the end we were (literally) skipping into the sunset with a click of the heels. The best part is – she totally delivered on awesome pictures! Pick One Light Photography and you can't go wrong."
Andrea & Cornell
---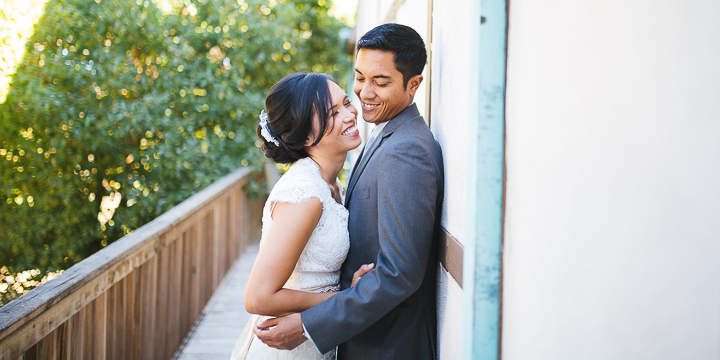 "Laarne took our engagement and wedding photos and we could not be any happier that we chose her =). I see her love for art and photography! She just has a unique eye that captures the sweetest moments that you want to remember for the rest of your life. Laarne, we couldn't thank you enough for capturing our very special day!"
Sheryl & Alex
---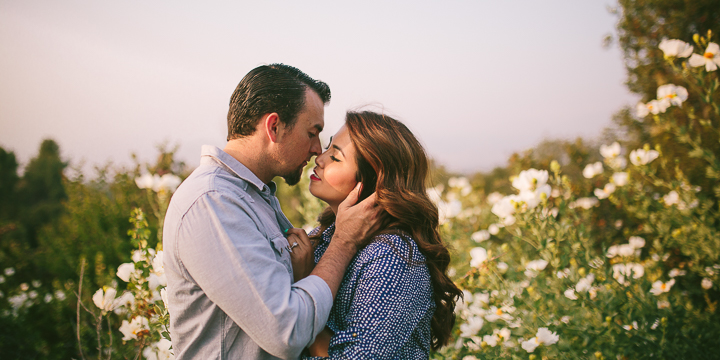 "Her work is breathtaking! She took the time to ensure every photo was quintessential and visionary. She came up with fun ideas to make our pictures look unquestionably amazing. Laarne knew the perfect location to shoot at which made every picture she took absolutely magnificent. You can definitely tell that she has an amazing talent and loves every minute of capturing beautiful memories. I will definitely be recommending Laarne to all my families and friends!"
Gaby & Ray
---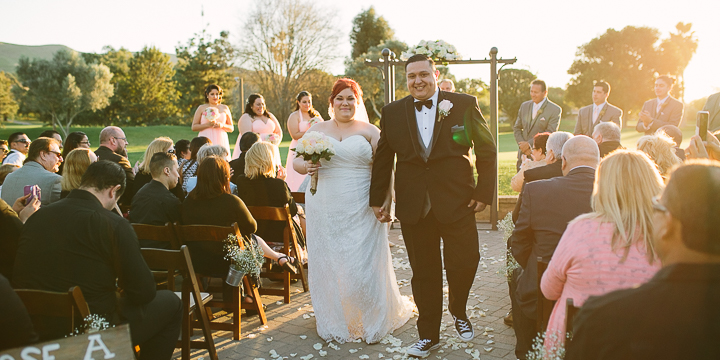 "We could not have been happier with Laarne and her work!From the moment she got there, her professionalism showed by keeping me (the bride) calm at all times and making sure everything moved smoothly. She took the time to guide us in the right direction to obtain the best possible shots. Not only does she make you feel calm and coMfortable but she allows you to truly trust her, relax and be in the moment. Her hard work also shows in the images she delivers. Our images were truly beautiful and my husband and I are so thankful to have had Laarne there to capture our special day!"
Edna & Paul
---